This is mostly Sean's post. I'm writing it, but he's supplying all the information (just so you know who to blame later). Recently, a media event was held to kick off Flavors of Austin, a "52-Week Food Frenzy." Each week a different local restaurant, caterer, or supper club will offer up a discounted multi-course meal. Austin gets to try out a variety of restaurants at a discounted rate, and a portion of the proceeds will be donated to the Sustainable Food Center of Austin. The first restaurant in the Flavors lineup is Frank, a hot dog and artisan sausage restaurant-bar-market in the downtown area. Yeah, no need to wonder why Sean was so willing to attend the media event without me.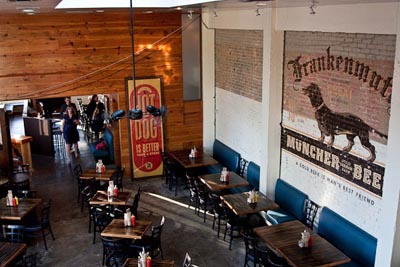 Sean tells me the downstairs part of Frank has sort of an old-timey country store feel, while the upstairs is more modern and urban.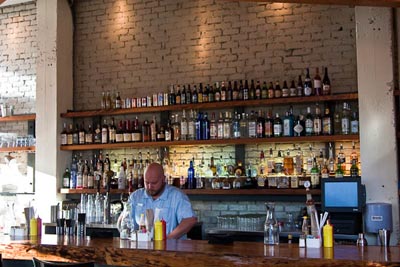 I've heard repeatedly that the drinks are very good at Frank. Sean sampled two and loved them both. First, the Triple Crown, a mixture of bacon-infused Makers Mark, Blenheim Ginger Ale,and fresh lemon juice. Apparently you can order it with regular ginger ale or hot, and Sean wholeheartedly recommends the latter. He also tried the Ranch House Lemonade - Woodford Reserve, fresh lemon juice, ginger syrup, and fresh squeezed blood orange juice. This one he declared to be very drinkable and totally understood when he saw that you could order it by the carafe.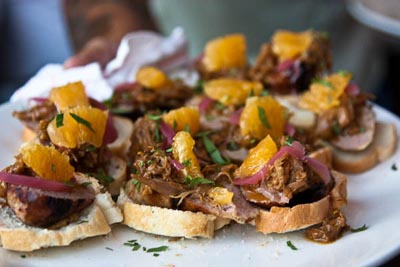 Foie Gras Sausage with Orange Segments and Brie - almost creamy-textured, interestingly flavored from the orange - Sean tells me this one tasted best when he ditched the bread and just ate the sausage and fixings.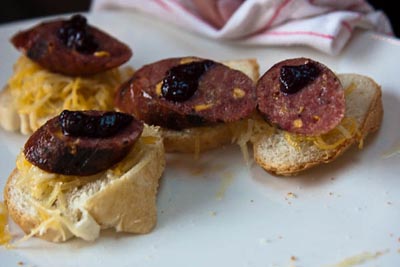 Jalapeno Venison Sausage with Blueberry Coulis and Butter Kase Cheese - wonderfully spicy, neat blueberry tang from the coulis helped balance the heat from the jalapenos.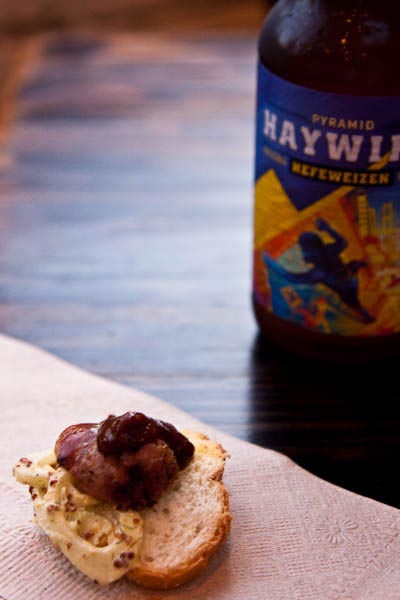 Italian Sausage with Fennel Mustard Salad and Aged Provolone - good solid Italian sausage - evidently there was other stuff on it, but Sean paid little attention to these.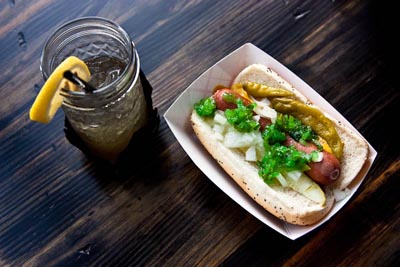 Sean also helped himself to a Chicago dog (sans tomato, 'cause he's that kinda guy). He really loved the dog, but found that it had a pronounced celery seed flavor that might be off-putting to some (but not him - he dug it).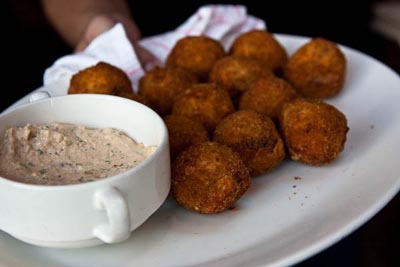 Alligator Boudin Fritters with Hatch Remoulade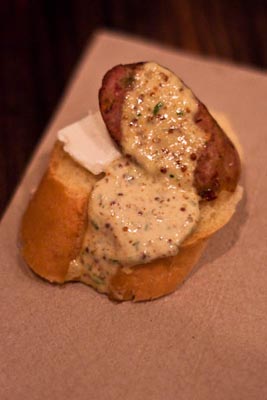 Crawfish and Pork Sausage with Cajun Tartar Sauce and Lappi Cheese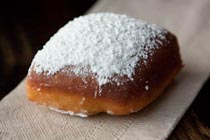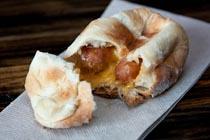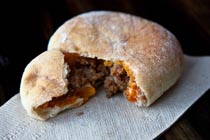 Frank's Breakfast Offerings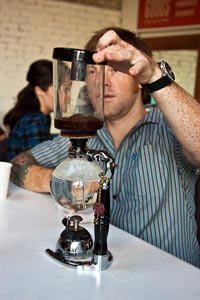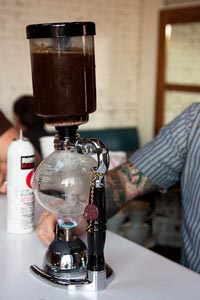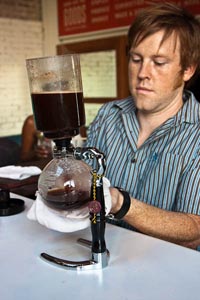 Coffee brewing at Frank - 1. Heat water in bottom, 2. Water sucks up into top container and coffee steeps, 3. Bottom cools, allows coffee to trickle back down - Nature may abhor a vacuum, but Frank doesn't.
Frank is serving their Flavors of Austin hot dog flight till September 30th. From everything Sean has told me, I'll be surprised if we don't partake of it ourselves.