Last month, we attended a media event at Maria Maria in downtown Austin. I had no real expectations going in. It's a chain restaurant bearing the Carlos Santana name. One's gut instinct might be to expect the worst: perhaps a highly focused Hard Rock situation. But the price was right for giving it a shot, and the menu sounded interesting, so away we went.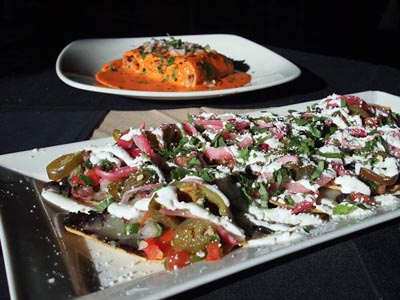 The interior is quite pretty. The high ceilings and big windows give the place an open, comfortable feeling. The trippy images of nature and whatnot on the big screen had a '70s kind of feel, tying in nicely with the Santana vibe.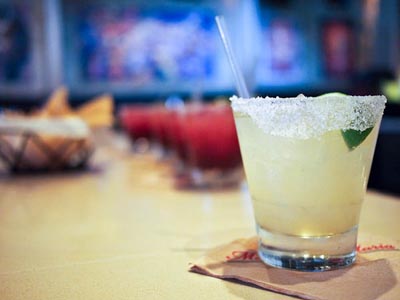 We started with drinks. First a Maria Maria Margarita and later a Margarita Sangria, both of which were nicely balanced and refreshing and not too demanding. The food was solid – well prepared and richly flavorful. Food porn follows of some of the items we sampled.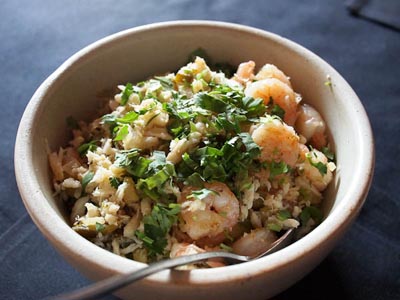 Seafood Guacamole – sweet seafood mingles with creamy avocado for a cool nacho topper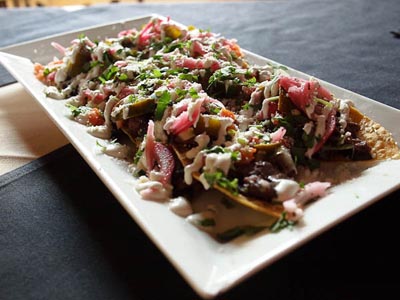 Beef and Chicken Nachos – tart and spicy and cheesy – excellent with a margarita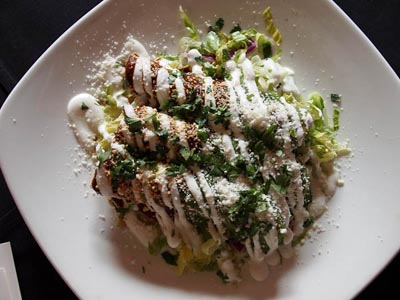 Crispy Chicken Flautas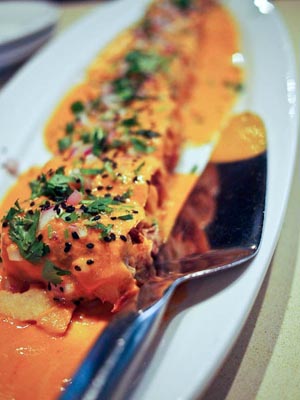 Soft Duck Tacos – tender duck meat and spicy roasted tomato-habanero cream sauce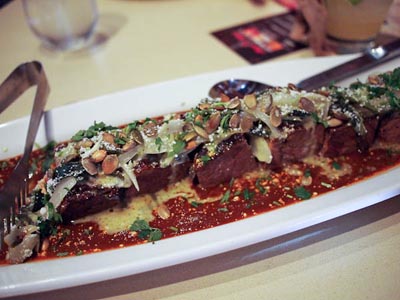 Braised Short Ribs – favorite dish of the night – succulent meat served with soul-warming blackberry mole sauce
Not properly photoed but nonetheless enjoyed were the sorbets. Maria Maria offers a trio on their menu and the one we got to try was the zesty lime sorbet. It was the perfect end to our very rich and multi-flavored meal.