An outdoor festival in October when Austin's temperatures are at their finest – sounds good. A festival at which dozens of the area's food and wine purveyors provide a wide range of samples – a food-lover's dream. A festival that costs $100 a pop to attend – wait, what? But given the breadth and quality of culinary establishments present, it may well be worth it to attend La Dolce Vita, the Austin Museum of Art's annual food and wine festival.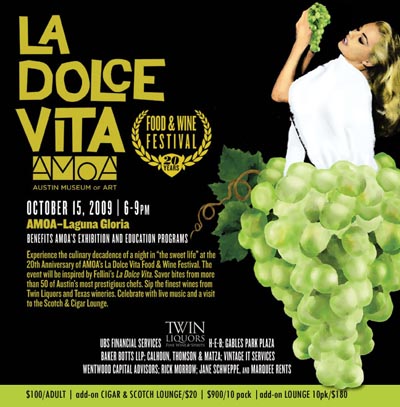 Recently, Sean and I were invited to a La Dolce Vita pre-event, and as I had never heard of the event before, we decided to find out what it was all about. Well, don't I have egg on my face – this is the 20th year for the AMOA to put on their Food and Wine festival. This is their annual fund raising event; proceeds directly benefit the museum's exhibition and education programs. On October 15th, they're going big. For their 20th anniversary, they're attempting to recreate Federico Fellini's masterpiece, La Dolce Vita.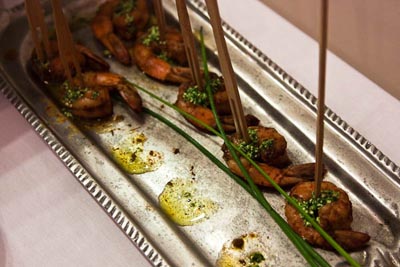 The preview event was held last week at the huge Twin Liquors location in the Hancock Center and was catered by Primizie Osteria and Austin Cake Ball. The nibbles supplied were all quite delicious. I was particularly smitten with the latter's red velvet cake balls. We were also able to sample some of the wines that would be offered at the event, and they were all pleasantly drinkable.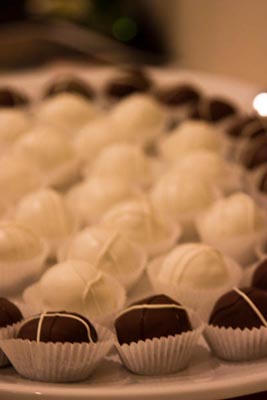 So, is the hundred dollar price tag worth it? I think the answer is probably yes, especially if you're a food-lover. Check out the list of restaurants (scroll down) that will be present at the event – it'd be tough to sample even a handful of those with only $100. And from what we're told, many of those restaurants come back again and again and have their preparations down pat. For the price of admission, you can go 'round and sample from as many places as you like, and the food tables are interspersed with wine tables as well. For an extra fee, you can also sample scotches and cigars and ports and chocolate, and for the truly affluent among us, they'll be auctioning off some lovely hand-painted wine glasses as well.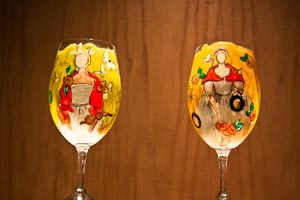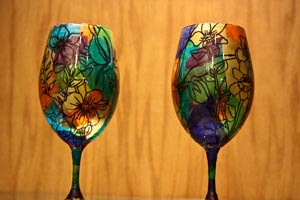 Will Sean and I be going? As much as I might like to, we'll almost certainly have to miss it. A certain family member of ours is about to have a baby and odds are good that we'll not be in the vicinity on festival day. For those who can make it, we've been warned to purchase tickets early as the event sells out quickly and show up as early as possible to enable maximum sampling from the many participating restaurants.